RELX in the City – Toronto
As global brand with strong local presences in the communities where we operate, RELX has an intimate knowledge of a variety of cities and regions around the world.
With this newest series, RELX in the City, we're taking a moment to zoom in on some of the most interesting (and often overlooked) cities where we've made our home, to give you an idea of what you might want to see and do should you ever visit. And, as Covid-19 is being brought under control in more and more regions globally, the ability to indulge your travel bug might just be coming sooner than you think.
In the second installation of RELX in the City, we're taking a look at Toronto, Canada, "Toronto is the pinnacle of multiculturalism in North America," according to 32-year-old Munib Agha, our RELX employee in residence. Let's take a look at what Munib has to say about Toronto below.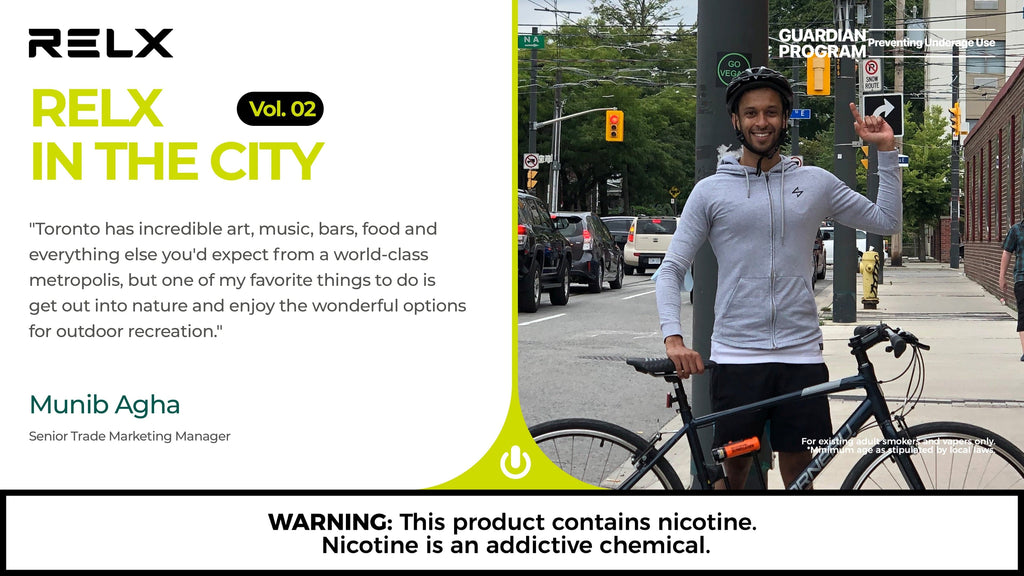 The capital of Ontario, Toronto is located southeastern Canada on the country's border with the U.S., and boasts some incredible sites, eats and nightlife as one of North America's most well-known travel destinations. I've been living here for 3 years and have some inside knowledge about some of the best places to visit in this wonderful city should you ever be passing through.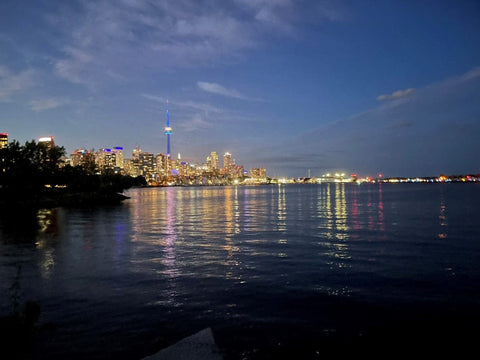 An image of Toronto's CN Tower from across the bay
What to See
The history of Toronto stretches way back and it was originally inhabited by indigenous peoples, notably the Haudenosaunee, sometimes called the Iroquois. Though the history of the city is long, to my mind modern day Toronto has three major types of attractions: historic landmarks and buildings, arts and culture, as well as parks and nature.
As for historic landmarks, it wouldn't be a trip to Toronto without seeing the iconic CN Tower. Stretching 553.3 meters into the sky, the tower was completed in 1976. CN stands for Canadian National, the namesake of the railway company that originally build the tower on former railway lands.
The city also boasts Ripley's Aquarium, North America's longest underwater viewing opportunity, with mor than 5.7 million liters of water and over 100 interactive exhibits. The aquarium hosts over 20,000 aquatic animals and is perfect for people of all ages.

If you'd like to see the swankier side of the city, Casa Loma is a must. First built in 1914 by Sir Henry Pellatt, Casa Loma is a castle located in Toronto's midtown and is designated a heritage landmark by the city. You can admire the architecture or stroll through the gorgeous gardens and grounds.
Toronto doesn't just have your typical tourist sites, it also fosters a rich arts scene of which the Royal Ontario Museum, Art Gallery of Ontario and St. Lawrences Market are mainstays. While the Art Gallery of Ontario focuses on art both modern and classical, the Royal Ontario Museum's exhibits span everything from contemporary art to world cultures to natural history.
If you need a breath of fresh air and some exercise to refresh yourself after playing tourist for a while, Toronto has a fantastic collection of parks where you can get outdoorsy. High Park is a perfect getaway right in the middle of the city complete with walking trails, bike trails, greenery and even playgrounds if you're travelling with the kids.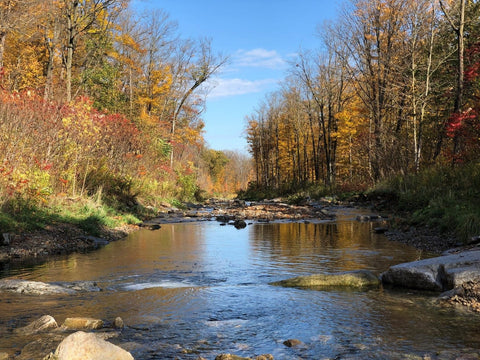 A gorgeous view from one of Toronto's many trails
Where to Eat
After all that sightseeing, you're sure to have worked up an appetite and maybe even need a drink (or two) to quench your thirst. Fortunately, for you, Toronto has some incredible eats all across the city.
It wouldn't be a trip to Toronto without trying poutine, the local specialty. I'd recommend stopping in at Nom Nom Nom poutine for a taste of the savory, cheesy, fry-based dish.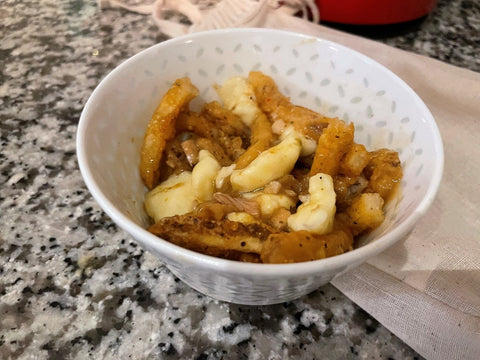 A bowl of poutine
If you're in need of a full meal rather than a snack, you might want to head on over to what I consider to be one of Toronto's hidden gems – Dog and Bear Pub. This traditional English pub has a great selection of craft brews and bar foods, and even has a nice selection of vegetarian options for those who don't eat meat. If you're looking to splurge and kick back with a cocktail or fantastic wine, you might want to check out Bar Raval, a Barcelona-inspired pinxto bar with small plates, which serves up tapas paired with amazing drinks. There's also Drom Taberna, a little tavern serving up Eastern European fare and cocktails – the pierogis are to die for.
If you've had a late night and need a pick me up, head over to Bu'na which pours up some of the finest Ethiopian coffee that can be found anywhere. Its also all ethically sourced and independently managed, so you can feel good about feeding your caffeine addiction. The shop even roasts the coffees in a traditional clay pot, known as a jebina. Bu'na is a must for coffee heads out there.
What to Do
Toronto also offers some incredible options for things like hiking and nightlife.
Honestly, if you want to get a taste for Toronto's nightlife, you need to check out The Drake, the city's one stop shop for the best nightlife experience. Its also the unofficial end destination of Toronto's pride parades. Meanwhile, if its more of a club experience you're after, you might want to check out one of Toronto's most famous clubs, Rebel, which is known to play host to celebrities and has a whopping 45,000 square feet of dancefloors and entertainment space.
Of course, if it were up to me, I'd spend my time hiking and enjoying some al fresco dining spaces. Toronto is a great hub to use for hiking places like the Nassagaweya Canyon Trail, Moccasin Trail Park, Orchard Trail and so much more. The views are stunning and perfect for photo ops.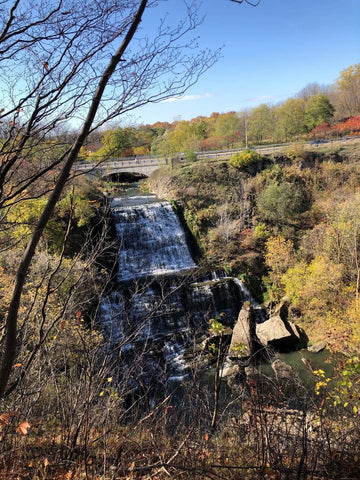 Another view from one of Toronto's many scenic hiking trails
Some things to remember when you're visiting the city are that you might get smiled at on the street and people may even try to make small talk with you. This is totally normal here and is just one of the way's people show that they're friendly.
Did we miss anything? Do you have a favorite site to see, restaurant to eat at, bar to sip a drink at? Let us know in the comments below!
*This content is sponsored by RELX International.
**RELX International reminds you to travel responsibly and take the necessary precautions when visiting other places.
---
Also in Blog and Additional Resources from RELX