RELX Technology launched its new Infinity e-cigarette device this year. We sat down with our Chief Product Officer Chen Chen to discuss his views on design, RELX's design philosophy, and the company's research and design efforts behind the Infinity.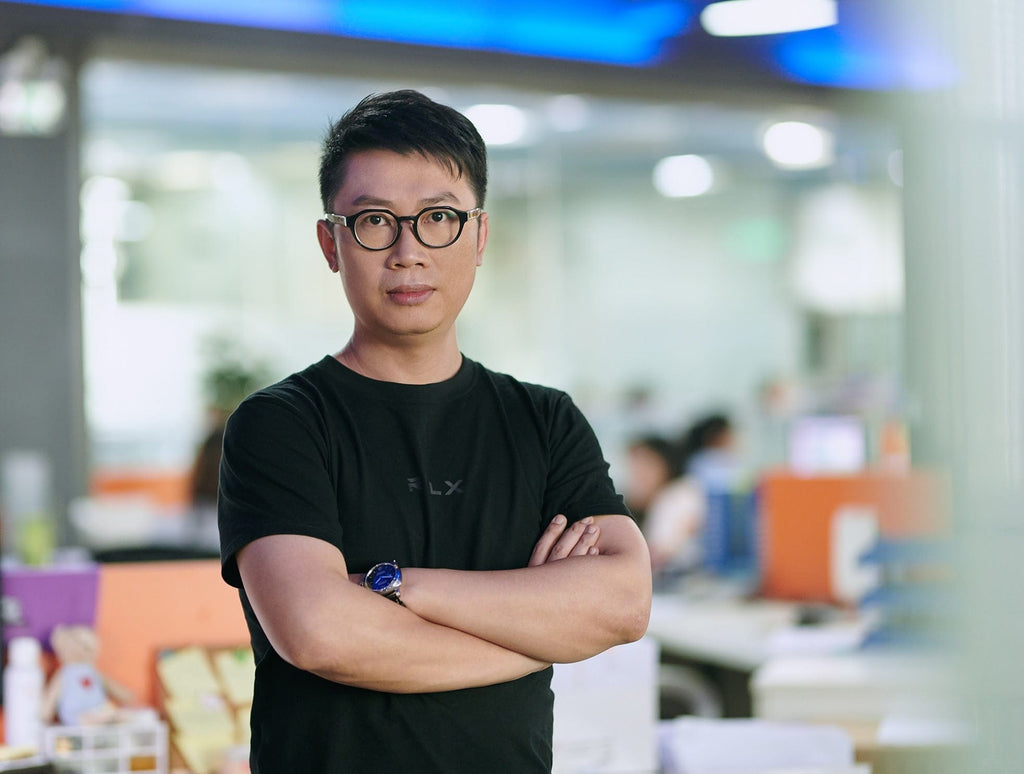 Why did you choose a career in product planning?
I've honestly never sat down and asked myself why I chose a career in product planning. What I can tell you is that I've been working in this industry for over 15 years across a variety of categories, and I've never looked back.
When I first started, all I wanted was to be the best. I wanted to solve the problems of users and companies. I want to make products that reflect the hard work that went into them, and leave my mark.
After working a couple years, I found one particular company that truly valued product design and had a solid direction and vision. The pursuit of the best possible products was in their DNA. I searched for their website and sent my portfolio to their email. Luckily, a month later I was on board and was on the path to exploring peak product design.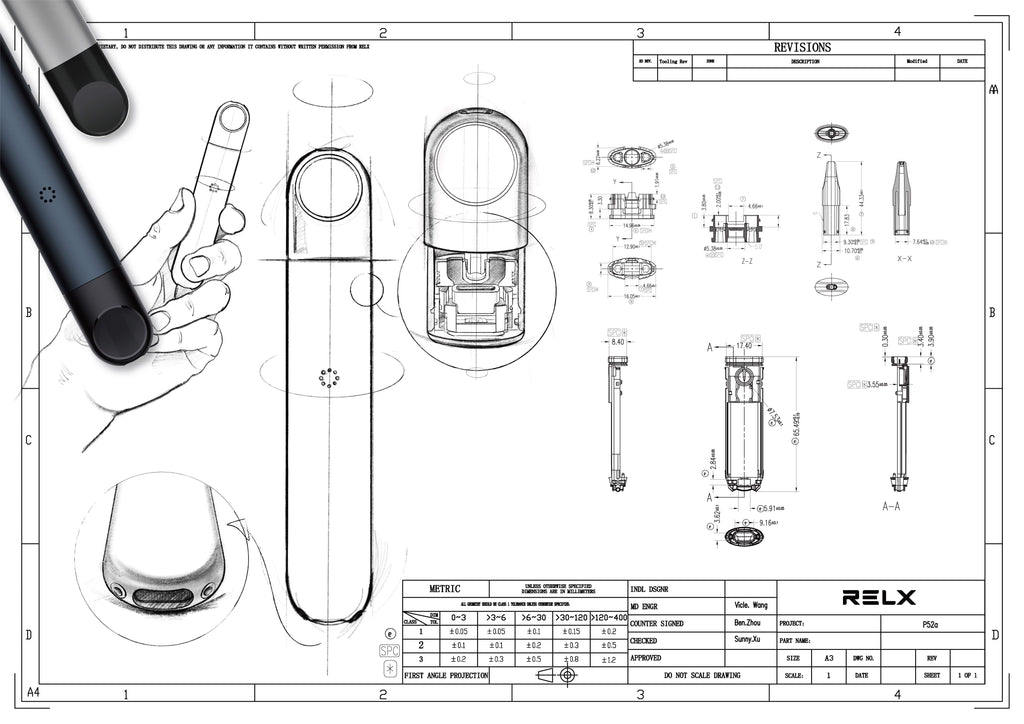 RELX Infinity Design
Throughout this time, my team had access to the best resources available and was given the highest priority. We also had a top-notch technical team to tackle any of the challenges we ran into during product development. These projects weren't trying to change the world. We weren't trying to create something that had never been done before. Rather, we were simply trying to improve on the little things that people usually don't think about when using products. Like, how to improve a camera flash to get better photos, how to make aluminum alloy look higher end. Stuff like that. We put as much emphasis on refining the little details others may overlook as we do on disruptive, game-changing innovations.
Over the years, I experienced the changes tech companies face transitioning from 2B to 2C, and I now have a more thorough understanding of the supply chain, company goals and operations. You need to set your compass to business success and pursue excellence with a solid understanding of the industrial chain. You also need deep insight into the relationship between the business and your users, as well as between technology and user experience.
Over time, I started to realize design does not directly decide if a product is going to be a success. Many companies that develop truly innovative products don't end up seeing success like some companies that develop mediocre ones. Why do some innovative companies fail to see commercial success? Why do some companies with strong tech foundations fail when they don't really make many mistakes? How can you best combine the advantages of internet companies and tech? What defines a good and bad product? Are my views necessarily right? What is my mission? What does the future hold?
These were the thoughts floating around in my head when I joined RELX.
To get back to the root of your question, I'm incredibly lucky that my job leverages my hobbies and skills, but I'm not sure which comes first. So, I don't really know if I chose product design, or if product design chose me. Maybe a little bit of both.
RELX Device Design
Why is design important and how can it change our lives?
Design is a language, a way of expression, a bridge between technology and user, and an engine driving the development of the technology. So, design, product and technology are inseparable. Design drives the way in which products, aesthetics, business, operations, demand and experience are developed, and forms the foundation of the system by which companies meet customer demand.
There is a lot of uncertainty, contention, logic and intuition that goes into the creation and development process of products slated for future release. There are also elements of risk and chance, that drive a great sense of satisfaction and accomplishment when one succeeds. Breaking through the unique challenge of uncertainty requires experience, ability, comprehensive capabilities, complete information, courage, and patience as you continue to test out what works and what doesn't.
I want to make products that truly meet people's needs by finding that perfect balance between the business and finding the humanity behind the products. I want to let users get a sense of the care that goes into designing products through my work. We need to satisfy the users' needs but also provide an experience that goes beyond expectations.
What's an average day or week for you like?
I like to plan out my work for the next week or even the next month on the weekend. And a typical work week for me involves 2 to 3 days of thinking and envisioning how to exceed expectations for all the projects I'm currently working on. I try to really consider whether or not there are more reasonable solutions to the problems my team is trying to work out.
We also regularly review market and research reports, quality reports, supply chain information and user feedback on the RELX Me app.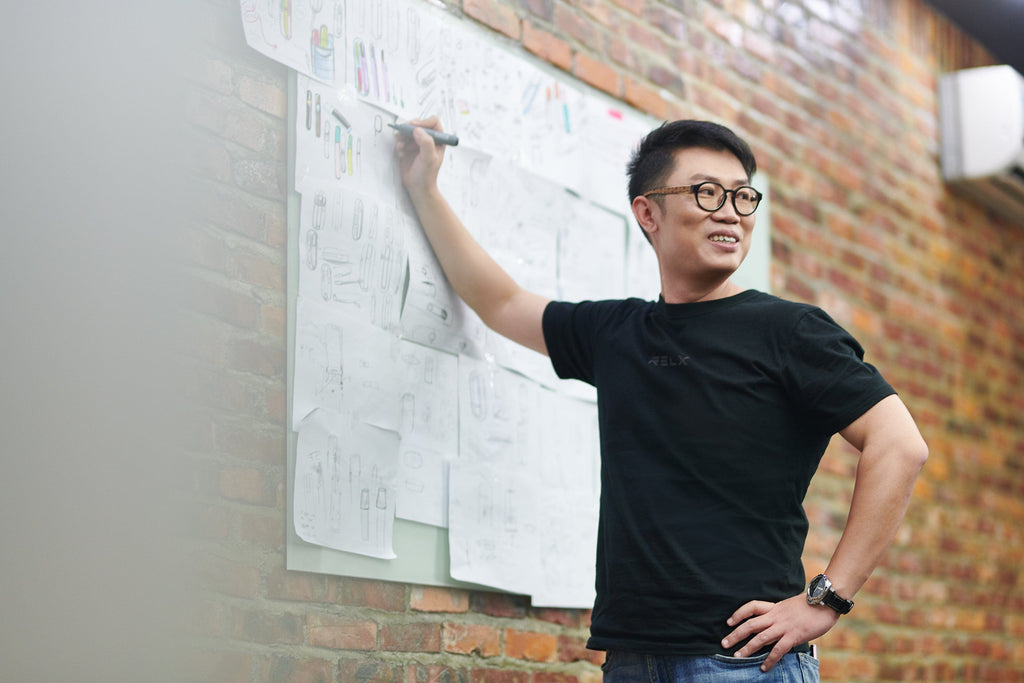 What's your biggest design accomplishment?
I think actually our next product. Which I'm sure we'll get to in a second here.
What kind of hobbies and interests do you have? How do you spend your weekends?
I've always gone through phases – had different interests at different times. I used to be into photography, travel and visiting museums all over the world. Recently though I've started to get into antique collection.
I spend most of my weekends with my kid, getting exercise, drinking tea, coffee and the occasional alcoholic beverage. I'm a simple guy really.
Why did you choose to work at RELX?
I smoked for nearly 20 years. It amazes me that today, with such well-developed modern technology, smokers are still trying to satisfy their dopamine cravings in the most outdated way, at the expense of their health, and only regretting it after it's too late. I can see the potential of this market for the average consumer, and thereby the opportunities that lie ahead for these products.
RELX is a young team with infinite potential and a clear vision. Our team has internet genes and incorporates talent from a wide variety of different companies. I came onboard here with the utmost respect for what this company is doing. We are all connected by the same values – exploring the truth and realizing our full potential.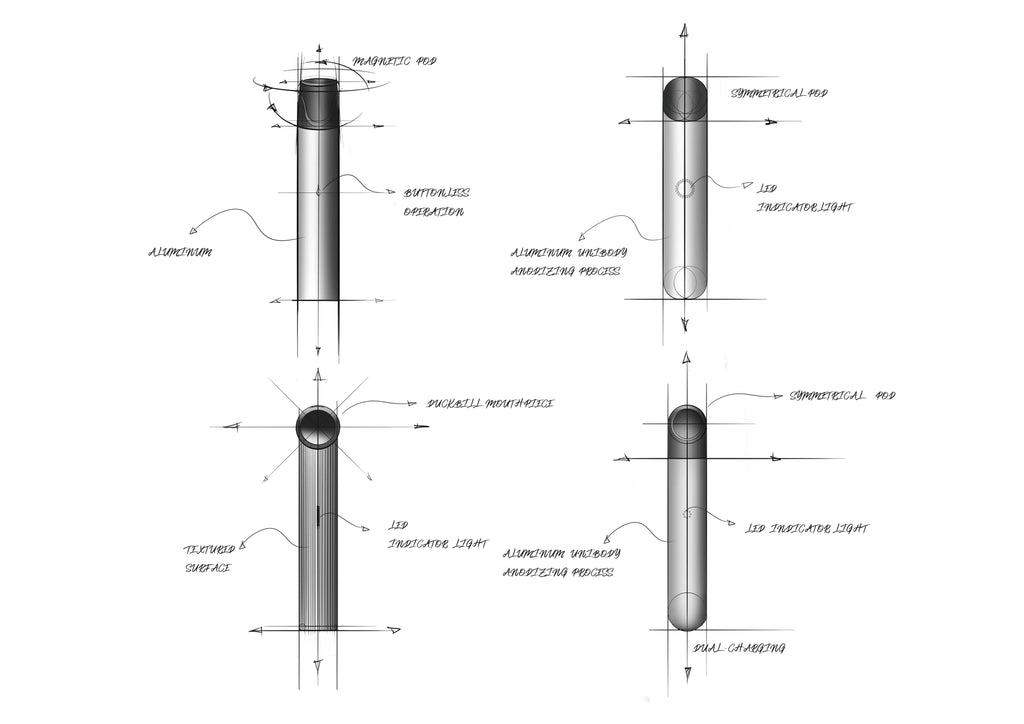 The RELX product family
What is the driving philosophy behind RELX products?
Products in most categories need to go through iterations. They change over time, because of demand, because of people and because of technology. Nothing is ever perfect right from the outset. There is no best product, only the best product for you. Product iteration generally follows a similar pattern — a new technology is introduced — it is optimized — it matures — it is refined — and then we transition to another breakthrough. Understanding of users, technology and the market are the major factors that determine the success of a product. Different products and technologies require updates or iterations at different stages. Many products or technologies will last for long periods of time without requiring major upgrades because the design has been well thought out and it greatly satisfies the user's needs.
Many companies take design seriously and are willing to spend fortunes working with world-class design houses and minds. But in their early stages, if companies lack a solid foundation built on quantitative data, user insights, tangible business goals, a deep understanding of the market and ample technology and manufacturing capabilities, no matter how great the design is, it can't be properly executed. This is a classic pitfall in the world of Chinese design. Only companies with vision, that are willing to think and grow, can realize the value of design. 
In our product design work, I require every designer and engineer to embody two styles of thinking – product thinking and user thinking.
To me, the philosophy behind RELX products is balance and symbolism. We want to provide a balanced user experience in a harmonious way. At the same time, we want to be iconic. To symbolize the peak of this field and continuously improve ourselves. We strive for excellence in user experience, functionality and appearance.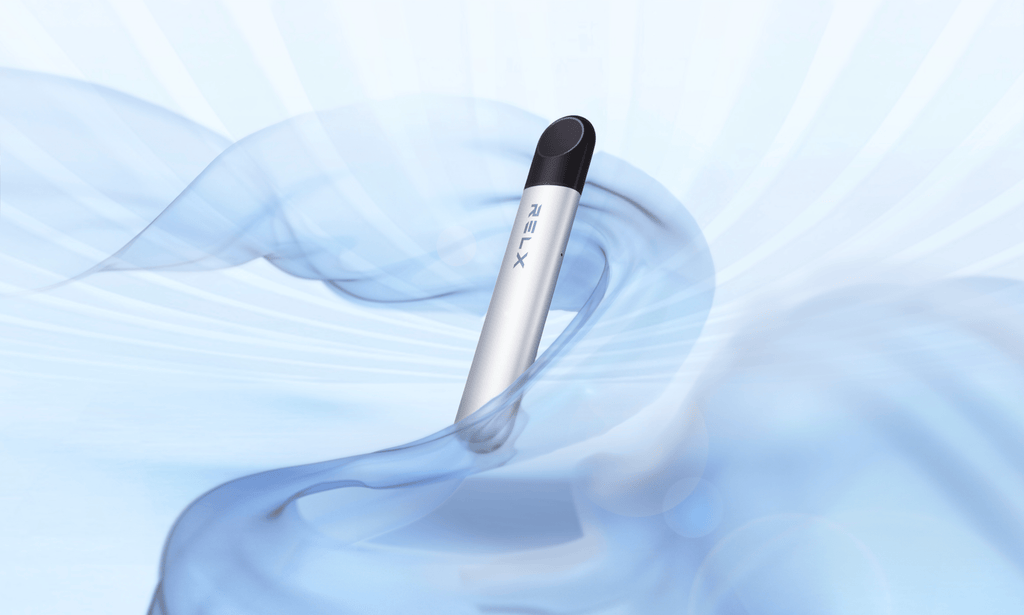 RELX Infinity
RELX has just launched Infinity globally. What was the initial concept behind the Infinity? What was the overall goal?
Infinity was developed from the users' perspective and we aimed to best satisfy their needs. We looked for new opportunities for the category as we explored the contradictions and pain points that e-cigarette users face. We took a multi-dimensional approach to our design and went through great amount of user data as we aimed to create a truly unique product that is a game changer for the category. I believe our Active Steam-Pro and Air Boost design, which I will get to in a minute, have set a new, high standard for the category and e-cigarette experience.
Infinity was born from the feedback of tens of millions of users and the evaluation of huge amounts of data. It came into the world after 380 days of R&D and was put through tests spanning 13 dimensions, 43 DOE tests and went through over 12,000 pods.  (DOE, or Design of Experiments, is a systematic method to determine the relationship between factors affecting a process and the output of that process. It is an important step in the design process to ensure high quality of the products.)
We hope that users can tell it's a RELX product even with their eyes closed. As soon as their lips touch the mouthpiece, they'll think to themselves, "That's RELX!"
Let's put it this way. Whether you're in the US or China, before you even put a McDonald's burger in your mouth, you know so much information about it. Its size, taste, and mouthfeel. All that. After 11 prototypes and interactivity optimization, the RELX Infinity balances peak performance with a sleek design. Human lips form a triangle, and the Infinity mouthpiece is form-fitted for comfort. After testing by 54 users from three different regions, we found that the Infinity had the highest satisfaction as far as user experience is concerned among similar products.
We have found time and time again with our data that it is only when all the parameters fall into a certain target, that you get the best balance between satisfaction and throat hit. This has actually allowed us to reduce nicotine content while retaining that throat hit users crave.
That brings us to stability and safety. The key here is power output and temperature of the heating element. The RELX Infinity leverages 6.5w constant power output. Simply put, each drag is consistent and there will be no sudden increases or decreases in vapor or temperature. So, the RELX Infinity offers users a smooth and consistent experience.
With the development of Infinity, we focused on the things that mattered most to users, solving problems with innovation and data. Through countless simulations, experiments, analysis and demonstrations, we were able to achieve a significantly improved product experience overall.
How many people worked on the Infinity?
The whole process from research and development to testing took 259 engineers from 25 different fields.
How many prototypes of the products were made?
All in all, 45 prototypes were created in the making of the Infinity. Just the 3D curvature for the mouthpiece alone required 11 prototypes for blind testing and interactivity testing.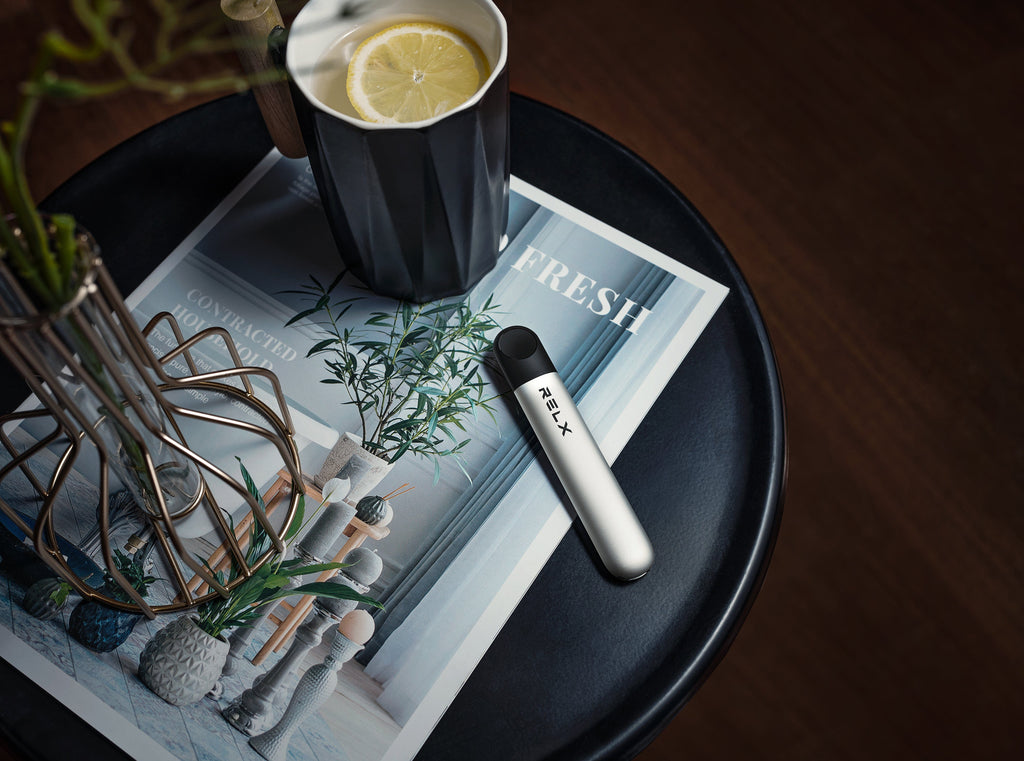 What are the major highlights of the RELX Infinity?
The Infinity features modern and concise circular symbols throughout the product. It combines the virtual and the real, it is as beautiful and pure as the bright moon rising above the sea. The product language is unified and universal, it represents unlimited enjoyment for the user.
The two major highlights are the Active Steam Pro, Air Boost design and the dual charging system. With Active Steam Pro and Air Boost design we are able to evenly distribute and control the vapor amount and its temperature as well as the e-liquid amount used per puff. In Addition, the Infinity features 11 structural layers designed in-house. Behind its unassuming, minimalist appearance, there were countless simulations of challenging use scenarios and transportation environments that tested anti-leak performance. We found that our pods are some of the most reliable in the industry. With more cutting-edge technology and ingenious structural design, users can trust our products.
The innovative dual charging system not only has an "easy access" type-c charging interface, it also has a magnetic charging expansion for use with a dock for flexible charging. While developing the Infinity, we launched the user co-creation project aimed at different user profiles. During the brainstorming stage, we produced a lot of valuable information and conceptual solutions, including mini charging boxes for sanitation and battery life.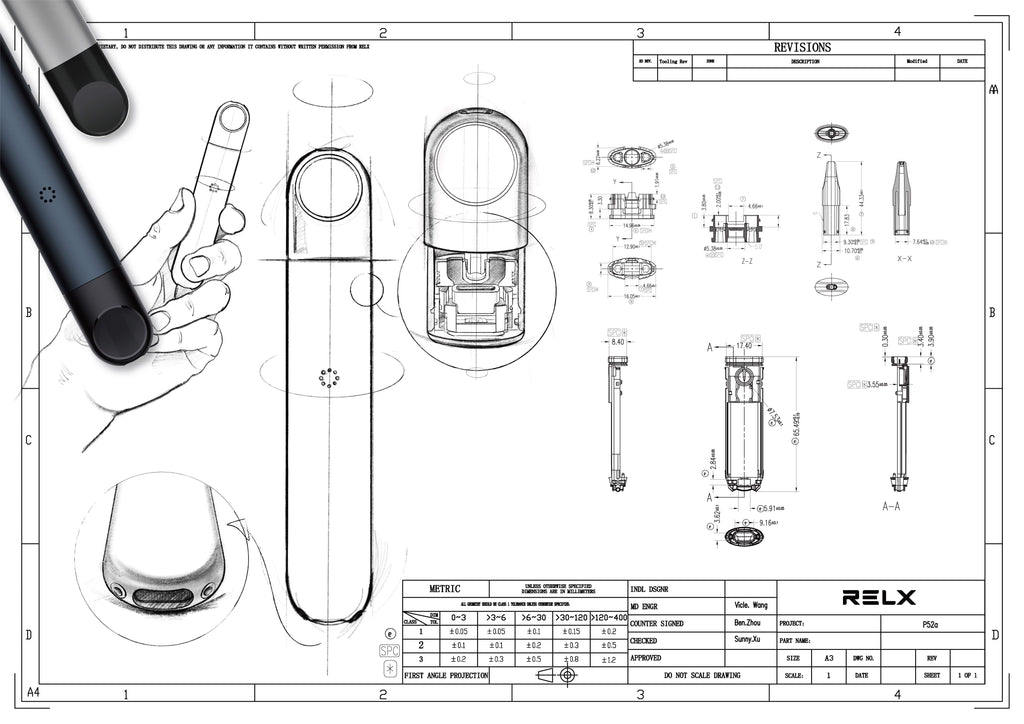 RELX Infinity Design
What was the biggest challenge you ran into when developing the Infinity?
The design directions we established early on in the development of Infinity were: refined, strong, capable and light. We needed to solve problems with products currently on the market, fix any defect, while also strictly controlling the production process, parts processing technology and costs. It's not enough to just do the bare minimum. To do what you know you have to. To exceed expectations, you must innovate precisely, implement these innovations on products and give users something valuable. We want to outdo ourselves in every dimension, which is a very lofty goal.
Which core user insights did you find most valuable?
Honestly, all of them. We often communicate with our users and become their friend. We're always thinking about problems from their point of view, to better and more comprehensively understand the different demands they might have. Through scientific methodologies and decision-making models, strategies can be formulated more accurately, and the user experience can be improved.
We take the insights of all of our users seriously. They all help us ensure that we deliver the best product possible. I am excited to continue to gather more user feedback as we continue to launch Infinity in new markets around the world. The feedback we will receive will be extremely valuable as we continue to develop new industry leading product.
Leave a comment
Comments will be approved before showing up.